Weather forecast and live cam in Corvara

Today: Mostly sunny, cooler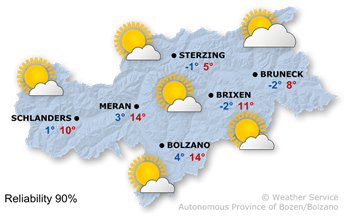 Mostly sunny weather with some clouds on the alpine crest. In the afternoon some cumuliform clouds. High temperatures between 4° and 15°.
---
Tomorrow: Changeable conditions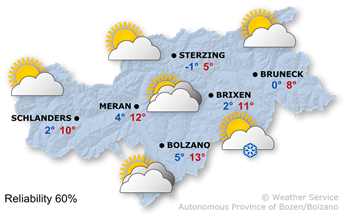 Cloudy with some sunny spells and isolated showers. Level of snowfall between 500 and 1000 m. In the morning less cold, highs between 4° and 13°.
---
Next days Weather forecasts: Sun and clouds
Webcams
Place: Corvara, Piz Boè
Height: 2224 m

Place: Alta Badia, Colfosco
Height: 2121 m

Place: Alta Badia, Gardena pass
Height: 2122 m

Place: La Villa, Piz La Ila
Height: 2077 m