Weather forecast and live cam in Corvara

Today: Changeable in the North, windy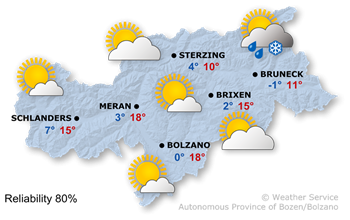 In the North the sky will be very cloudy with rainfall at times especially east of the Brennerpass. Snow limit over 1500 m altitude. There will be no rainfall in the rest of the area, but the Föhn will sometimes blow with great intensity in the valleys. Top temperatures between 7° and 18°.
---
Tomorrow: Sunny weather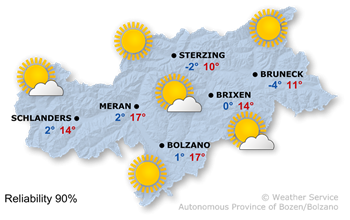 Mostly sunny, in the north windy. High temperatures between 8° and 17°.
---
Next days Weather forecasts: Sunny and mild
Webcams
Place: Corvara
Height: 1568 m

Place: Alta Badia, Passo Gardena
Height: 2122 m

Place: Corvara, Piz Boè
Height: 2224 m

Place: Corvara, Piz Arlara
Height: 2002 m